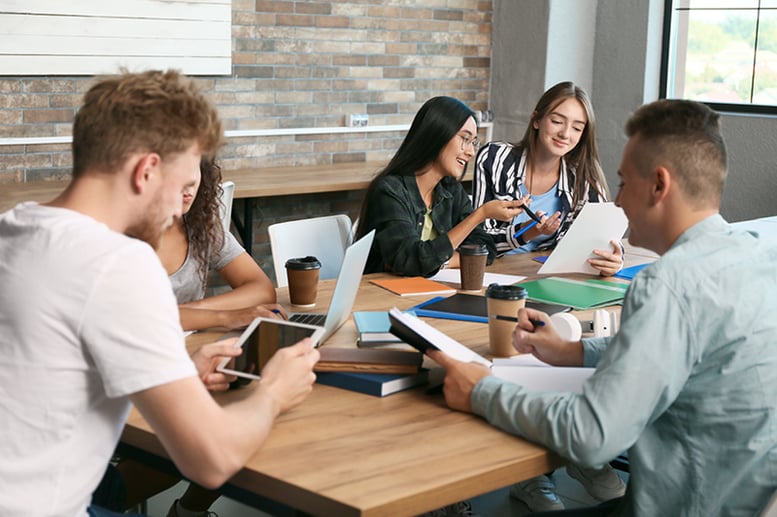 Student accommodation providers have a duty of care for their students living onsite, whether over 18 years old or under, health and wellbeing is of the utmost importance at all times. This includes ensuring a safe space to live, learn and make friends, all contributing to positive student wellbeing.
Technology automates and opens up communication channels between students and operators. Altitude's Student App is the bridge needed to connect students with operators on a regular and frictionless basis. The Student App provides a comfortable medium for students to share their thoughts, while operators can monitor and act on situations that might need attention earlier.
For many students, living at university accommodation is their first step out of home and living on their own. During this period of adjustment, it is important that students have support from both their peers and staff onsite at their new home.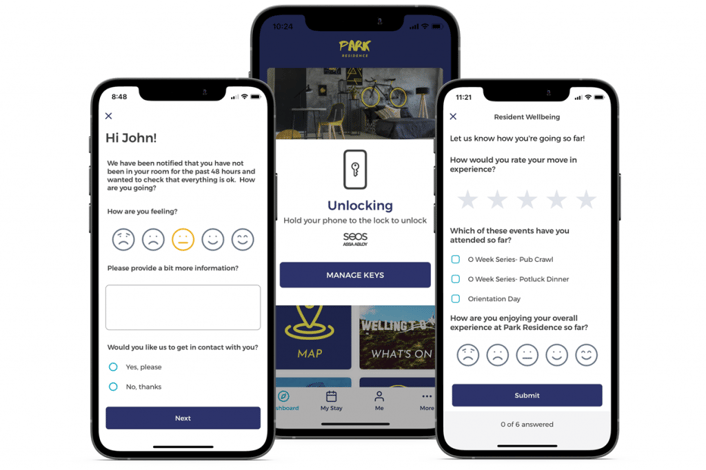 Real-time Surveys, Questionnaires and Feedback
Right from move in day, create surveys and then schedule these throughout the year to keep up to date with students, their wellbeing and any feedback you need to know. Allow students to complete surveys in their own time and set parameters to pick up on crucial information in reporting.
Door Lock Integrations and Alerts
Altitude's Student App can detect and notify operators in the case of low or no activity from student rooms. Partnered with the door lock system, these notifications are extremely important for operators to review and manage. Students can set their resident status to 'away' while staying offsite, or on holiday, then on their return change back their status.
Push Notifications
Student accommodation has a significant impact on the overall student experience, whether students feel at home, feel a sense of belonging, relax, have fun, feel safe and can manage with their studies as well as social and external commitments. Push notifications help operators create a frictionless way of communicating quickly with students in real-time.
Event Management
Operators can support students with social interaction and community feel by keeping students up to date with upcoming events, specific to their hall of residence or university.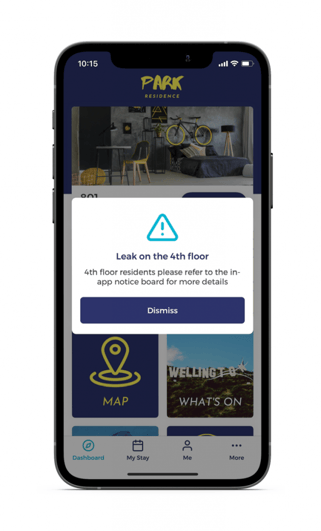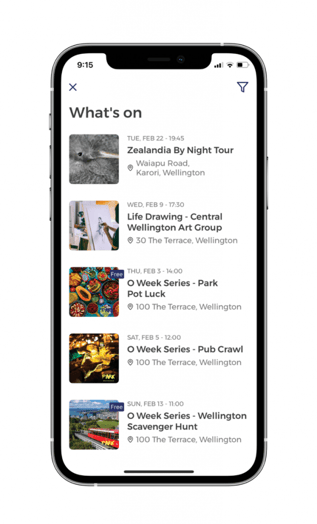 Providers can offer free events, through to paid events, all with the goal of bringing students together and creating a sense of belonging and community within their peer groups.
Reporting
After gathering your data from surveys, integrated door lock and in room systems, review the information to stay up to date on the status of your students. If qualified as needing support or further action, you can easily follow your internal process to touch base and check in with your students, with the help of the app.
Support your student residents with easy to use and streamlined technology. Altitude's Student Platform gives your students the resources they need when they need them, and ensures your team always have the information they need to create a safe and supportive environment.
You can learn more about our Student Platform by getting in touch below.