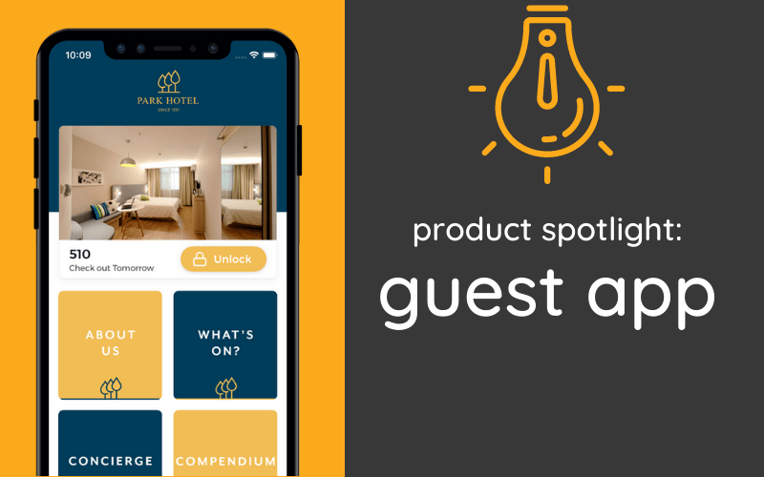 As we get stuck into 2021, we are taking a deep dive into the real world guest and back of house benefits of using technology in accommodation.
This month, we take a look at Altitude's Guest App, the one-stop app for your guests to learn about, interact with and keep up to date on your property.
Why an app?
Think direct, real time engagement with your guests. Right from the palm of their hand. It's a marketing team's dream, it's an operational miracle and it's a guest's five star review. With Altitude's Guest App, you can drive brand awareness, keep in touch and up to date with push notifications and stay front of mind for your guests travelling to your area.
Altitude's Guest App is essentially your guest's personal guide before, during and after their stay. With a large collection of powerful and integrated features, guests can make the most of Altitude's Guest App, all from their phone.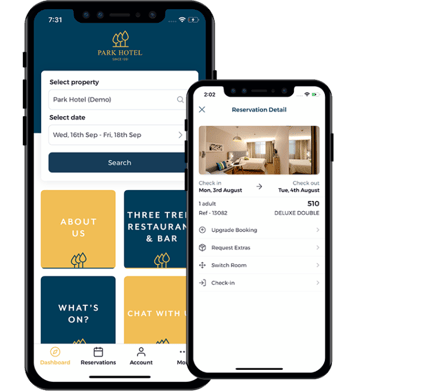 Check availability

Make a reservation

Live Chat

Upgrade room type and upsells

Check in and check out

Mobile keys

Order room service

Specify housekeeping requests

Request or log maintenance

Live feedback
By sidestepping the formalities and queues at reception, guests can head straight to their room and get in some well deserved relaxation.
Guests can then maintain, update and review their guest profiles, preferences and interests to ensure their accommodation meets their individual needs. This allows operators to ensure a tailored and personalised service, the golden standard of accommodation service goals today.
Sounds interesting, but how does an app help our guests?
The Guest App is the perfect opportunity for guests to have their say over their stay.
Don't like waiting in queues to check in? Check in on your phone and use your in-app mobile key. Prefer to have a pillow that supports your neck while you sleep? Update and organise pre-arrival preferences through profile management. Whether you like a cold beer on arrival, or always want your morning coffee served extra hot with sugar, the options are endless. Guests can find the right information at the right time, without having to veer from their phone or mobile device.
These micro details are the ultimate personalisation of hospitality, the better the property knows their guests, the higher chance you have of turning a one time guest into an advocate.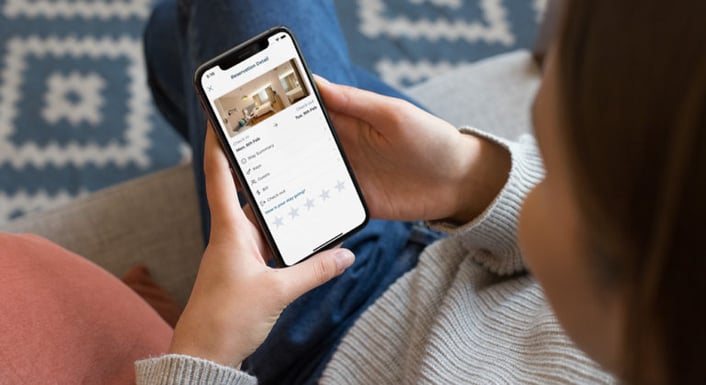 How about the team?
Altitude's Guest App provides team members with valuable insights into guest preferences, prospecting guests and downloads. Your engagement reporting automatically gives you an up to date insight to who, when, why and how guests are using your app. You ultimately gain useful insights to convert guests and refine your service to ensure you are meeting the needs of your guests, always staying one step ahead.
Presenting the right information at the right time isn't only convenient for your guests, it is convenient for you too. You can expect higher levels of conversion and upsells while your guests are in house, with direct and timely access to in room ordering and local area information. Guests can help themselves to information as and when they need it, and give your team a breather from the phone calls to reception asking where the pool is, or how to go about ordering breakfast for the morning.
Does it work?
Think of your favourite app. Why is it your favourite? At Altitude, our favourite apps make our lives easier by automating, streamlining and collating what we need all into one handy place. Altitude's Guest App provides your guests with the same experience, just in an accommodation setting- personal and bespoke to your property or chain.
You have the opportunity to be the hotel of choice in your area for travellers and generate significant loyalty by developing direct relationships with your guests.
If you are interested in learning more about how Altitude's Guest App could help your property, head over and check out our Guest App page here. If you would like to see a demo or have a chat, get in touch with us below!